On fb someone posted below, waiting on translation. Though if adapted for use on a R18 would bet the the bottom of the bags might not clear the top of the FE stock balloon exhaust pipe.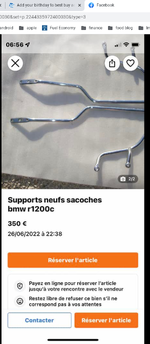 It is a custom rear rack though they used above and modified it a bit to fit. Might be this part on the bmw site.
Get A Genuine OEM Saddle Bag Holder Right (46542319510) For Your 1998-2005 BMW-Motorrad Motorcycle At An Affordable Price!
www.shopbmwmotorcycles.com
Last edited: