Well-known member
Premium Member
These guys from Thailand are making custom parts, including an oil cooler cover, a crashbar, and an exhaust for our R18.
I personally like my fishtail but their exhaust looks right.
I'm not on Facebook and didn't find a website where they could sell their parts.
Those with FB could try to know.
a video to watch on FB: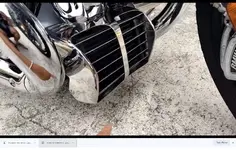 Last edited: